About National Trading Standards
National Trading Standards is responsible for gathering important intelligence from around the country to combat rogue traders and tackle a number of priorities. These priorities currently include mass marketing and internet scams to other enforcement issues that go beyond local authority boundaries.
For more information on our work areas and teams please visit the Work Areas page.
How we work
National Trading Standards is different to the support provided by local trading standards services and the Chartered Trading Standards Institute. We work closely with these partners to help us in our goals, but our remit is focused solely on leading investigations into trading standards offences.
To report a trading standards issue or to contact one of our partners, please click here.
National Trading Standards recognises that it is important to co-ordinate activities and to clearly communicate priorities for case selection and the deployment of resources. We have put systems in place to ensure that enforcement action is co-ordinated to achieve the greatest level of protection for consumers and businesses.
The National Trading Standards Business Plan and Annual Report provide more information on our strategic priorities and areas of work and are available on the Documents page.
National Tasking Group
We have established a National Tasking Group that tasks intelligence development, assigns investigations and enforcement work to be undertaken nationally and regionally, and takes decisions based on the intelligence and information it receives. It proactively tasks work around the National Trading Standards priority areas and considers requests for support that come via trading standards regional tasking groups, National Trading Standards Teams and other enforcement agencies. This is to ensure there are no enforcement gaps or duplication between national, regional and local consumer and business protection enforcement (subject to available resources).
Governance
National Trading Standards is governed by a Board that has an independent Chair, Lord Toby Harris and 10 representatives from the regional trading standards groups in England and Wales.
For more information on the Governance arrangements please click here for the English version and click here for the Welsh version.
More information on the Chair and Board members is available here.
Funding
Funding is provided by the Department of Business Energy and Industrial Strategy (BEIS), the Ministry of Housing, Communities and Local Government (MHCLG) and the Food Standards Agency (FSA) to support the work of National Trading Standards.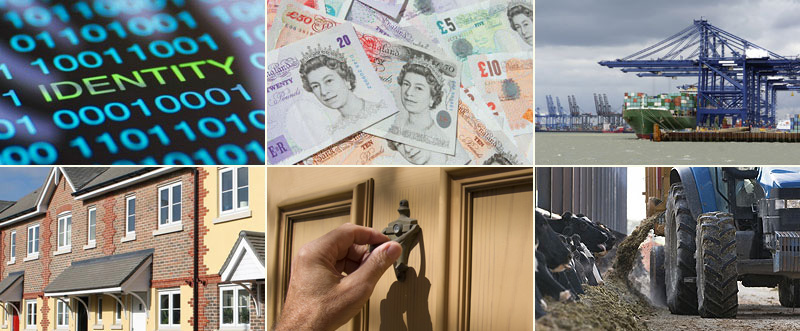 The National Trading Standards Work Areas
National Trading Standards has teams overseeing a range of issues, from copycat websites to doorstep crime.
Rise in Modern Slavery in Fraud and Scams
27th November 2019
Lloyds Banking Group joins 'Friends Against Scams' campaign
21st November 2019
Current Campaigns