About National Trading Standards
National Trading Standards is responsible for gathering important intelligence from around the country to combat rogue traders and tackle a number of priorities. These priorities currently include mass marketing and internet scams to other enforcement issues that go beyond local authority boundaries.
For more information on our work areas and teams please visit the Work Areas page.
How we work
National Trading Standards is different to the support provided by local trading standards services and the Chartered Trading Standards Institute. We work closely with these partners to help us in our goals, but our remit is focused solely on leading investigations into trading standards offences.
To report a trading standards issue or to contact one of our partners, please click here.
National Trading Standards recognises that it is important to co-ordinate activities and to clearly communicate priorities for case selection and the deployment of resources. We have put systems in place to ensure that enforcement action is co-ordinated to achieve the greatest level of protection for consumers and businesses.
You can read our current business plan and last years annual report here
National Trading Standards Board
National Trading Standards delivers national and regional consumer protection enforcement. Its Board is made up of senior and experienced heads of local government trading standards from around England and Wales with an independent Chair. Its purpose is to protect consumers and safeguard legitimate businesses by tackling serious national and regional consumer protection issues and organised criminality and protecting food supplies by ensuring the animal feed chain is safe.
Chair - Lord Bichard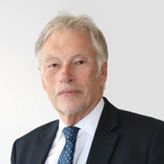 Lord Bichard was made a life peer in 2010 and sits on the cross benches, following a long career in local and central government. Having served as Chief Executive of Brent Council and Gloucestershire County Council, he began a succession of senior government roles in 1990 when he was appointed Chief Executive of the Benefits Agency. In 1995, he was appointed as Permanent Secretary at the Department for Education and Employment.
From 2001, Lord Bichard served as Rector of the University of Arts London and Chairman of the Design Council. In 2004, he was asked to lead a government inquiry into the circumstances surrounding the murder of two 10-year-old girls in Soham. He was subsequently appointed Chairman of the Legal Services Commission before becoming Director of the Institute for Government in 2008, Chair of the Social Care Institute for Excellence in 2013 and served as Chair of the National Audit Office until 2020. In 2021 he completed a review of the Royal Institute of Chartered Surveyors.
He is currently a Vice President of the Local Government Association. In April 2022 he became the new Chancellor of the University of Gloucestershire and in May 2022 became Chair of National Trading Standards.
Governance
For more information on the Governance arrangements please click here for the English version and click here for the Welsh version.
Funding
Funding is provided by the Department of Business Energy and Industrial Strategy (BEIS), the Department for Levelling Up, Housing and Communities (DLUHC), Home Office, Department for Culture Media and Sport (DCMS) and the Food Standards Agency (FSA) to support the work of National Trading Standards.