Our Priorities
Each year NTS undertakes a strategic assessment which uses our intelligence sources to identify the key national threats, emerging issues and allows us to identify our priority areas for action.
National Tasking Group
We have established a National Tasking Group that tasks intelligence development, assigns investigations and enforcement work to be undertaken nationally and regionally. It proactively tasks work around the National Trading Standards priority areas and considers requests for support that come via trading standards regional tasking groups, National Trading Standards Teams and other enforcement agencies.
This is to ensure there are no enforcement gaps or duplication between national, regional and local consumer and business protection enforcement (subject to available resources) on these priority areas.
Delivery
Work to tackle these priorities is delivered by trading standards, locally, regionally and nationally and with the support and advice of our Consumer Protection Partners.
Most of the work on our priorities is delivered through the work of our teams but we also undertake other activities to tackle priorities. This work is often shorter term, specific to an issue and can be delivered by any appropriate Trading Standards group.
Our current priorities are:
Mass Marketing Fraud - This area of work is delivered primarily by the NTS Scams Team through its disruption work and by supporting local authorities to engage with victims across England and Wales.
Doorstep crime and cold calling As well as the work of our Regional Investigation Teams and the NTS Scams Team, we have produced training and guidance for Local Authority trading standards officers to assist them with tackling this wide ranging crime.
Fair trading - used cars This work is primarily delivered at local level with a number of investigations supported by NTS; focussing on regional most complained about traders. Market disruption activities are focussed on market enablers, for example mileage adjustment service providers. We have developed guidance for Local Authority trading standards officers on sources of data on mileage and vehicle history.
Fair trading – energy related fraud This work is delivered via our Regional Investigations teams with ongoing investigations in this area. We are in the early stages of this work stream and developing other activities to disrupt and prevent this area of fraud.
Intellectual property – supply chains in markets This work tackles the suppliers of counterfeit products to disrupt supply chains to markets of illicit goods. Led by one of our Regional Investigation Teams, in the first two years of this work we have seized counterfeit goods to the value of c. £4m and held over £0.5m in recovered assets.
NTS, regional groups and trading standards services, tackle and disrupt the supply of illicit goods traded through social media sites and operating internet scams, through NTS membership of the National Markets Group. We are also undertaking surveillance work at outdoor markets on behalf of the Intellectual Property Office.
Tackling the illegal tobacco trade Her Majesties Revenue & Customs have provided funds to NTS to carry out focused work in relation to the supply of illegal tobacco products.
The impact of the illegal tobacco trade is far reaching. It is often part of wider criminality including drug smuggling, people trafficking and illegal alcohol production. The availability of cheap tobacco significantly undermines the effect of higher taxation on efforts to reduce the number of people that smoke.
Operation CeCe is part of the wider strategy HMRC is undertaking to tackle this problem; from the targeting organised crime groups that work internationally to produce and smuggle illegal tobacco products to local disruption activity including the seizure of products at local retail premises. We focus on this local disruption activity working closely with tobacco detection dog teams and test purchasers to target those who supply these products. Illegal products will be seized and removed from the supply chain; enforcement action will be taken where appropriate to do so. The operation commenced in January 2021 and runs for a period of 15 months across England and Wales.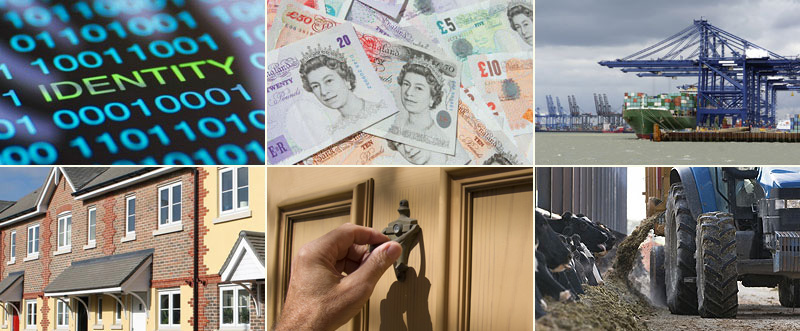 The National Trading Standards Work Areas
National Trading Standards has teams overseeing a range of issues, from copycat websites to doorstep crime.
FULL MATERIAL INFORMATION GUIDANCE PUBLISHED
30th November 2023
Pair sentenced for role in building fraud
24th November 2023